A WONDERFUL PARTNERSHIP
Thanks to our amazing partners at Brooklyn Community Services (BCS), we are now part of the Prospect Plaza Community Center which opened in January 2019 in Brownsville/Ocean Hill, Brooklyn. We have a beautiful, safe space for our practitioners to serve the community and beyond. In this space, we work with female and male survivors and we are able to extend our care to those responsible for offending behaviors.
OUR OFFICIAL 2018 VIDEO
We are thankful to the courageous graduates and participants of the Program who were willing to testify for our video.
'I AM A TONIE' PUBLIC ART PROJECT FOR & WITH SURVIVORS
The 'I Am A Tonie' Project was created for a group of women who had just lost their family member and friend, Tonie, in a domestic violence homicide and were not ready emotionally for the deep healing work of our 11 Challenges program.
Our team developed alternative ways of giving these grieving individuals relief, and the project was born. As part of the insideoutproject, we spent months on the streets of NYC asking strangers what they knew about domestic and intimate partner violence. Little, it turned out. Then we asked them to be photographed. We took over a hundred portraits of women and men willing to lend their faces in our quest to raise awareness through street art. We made mural-size posters of these portraits and pasted them all over the city. During the actions, we spoke to many people about the growing problem and some joined us to paste in the heat of the NY summer sun.
By the end of the nearly 7-month project, some of the women were ready to heal. They had the chance to raise their voices and scream with pain. Now it was time to do their inner work.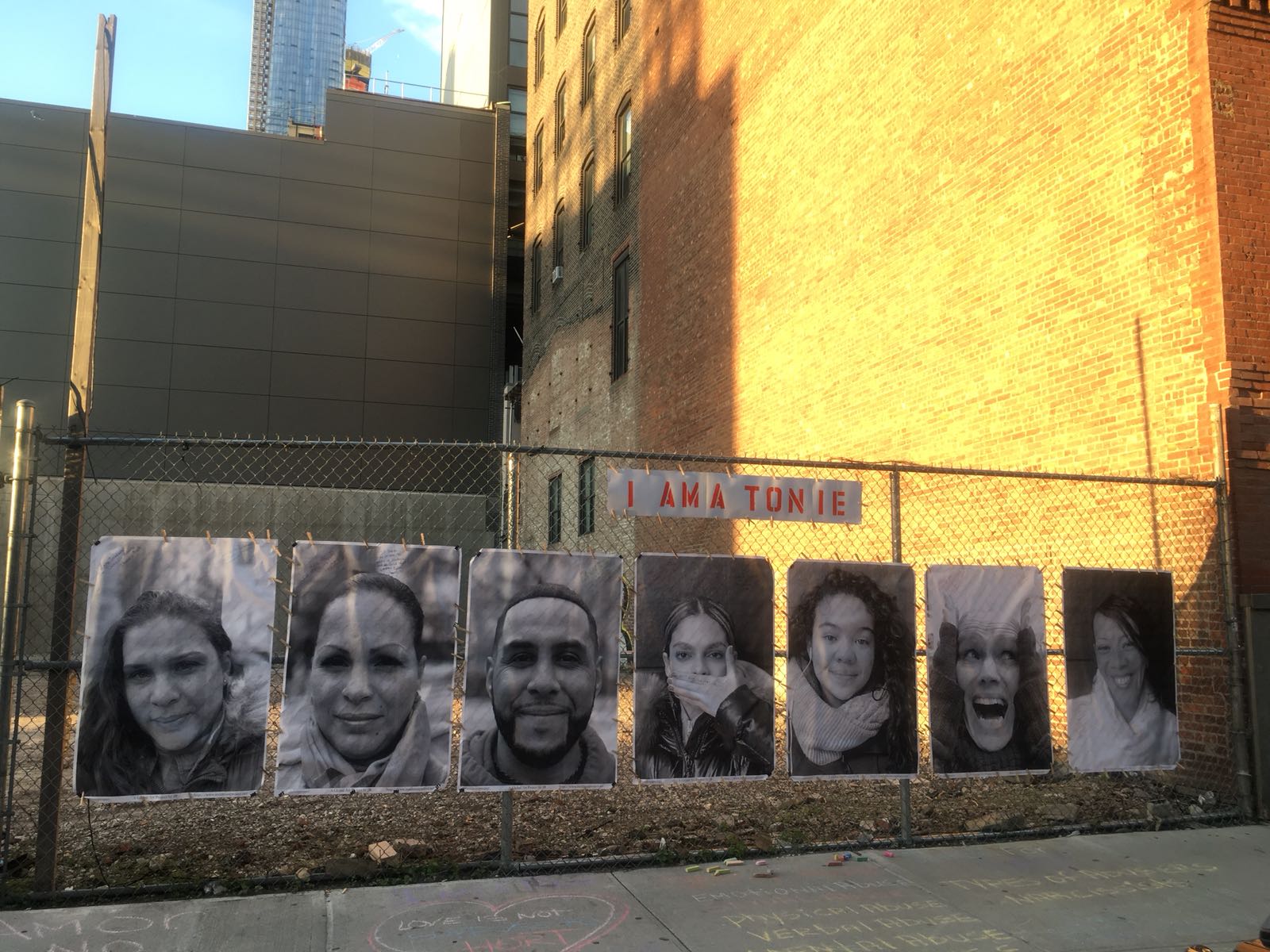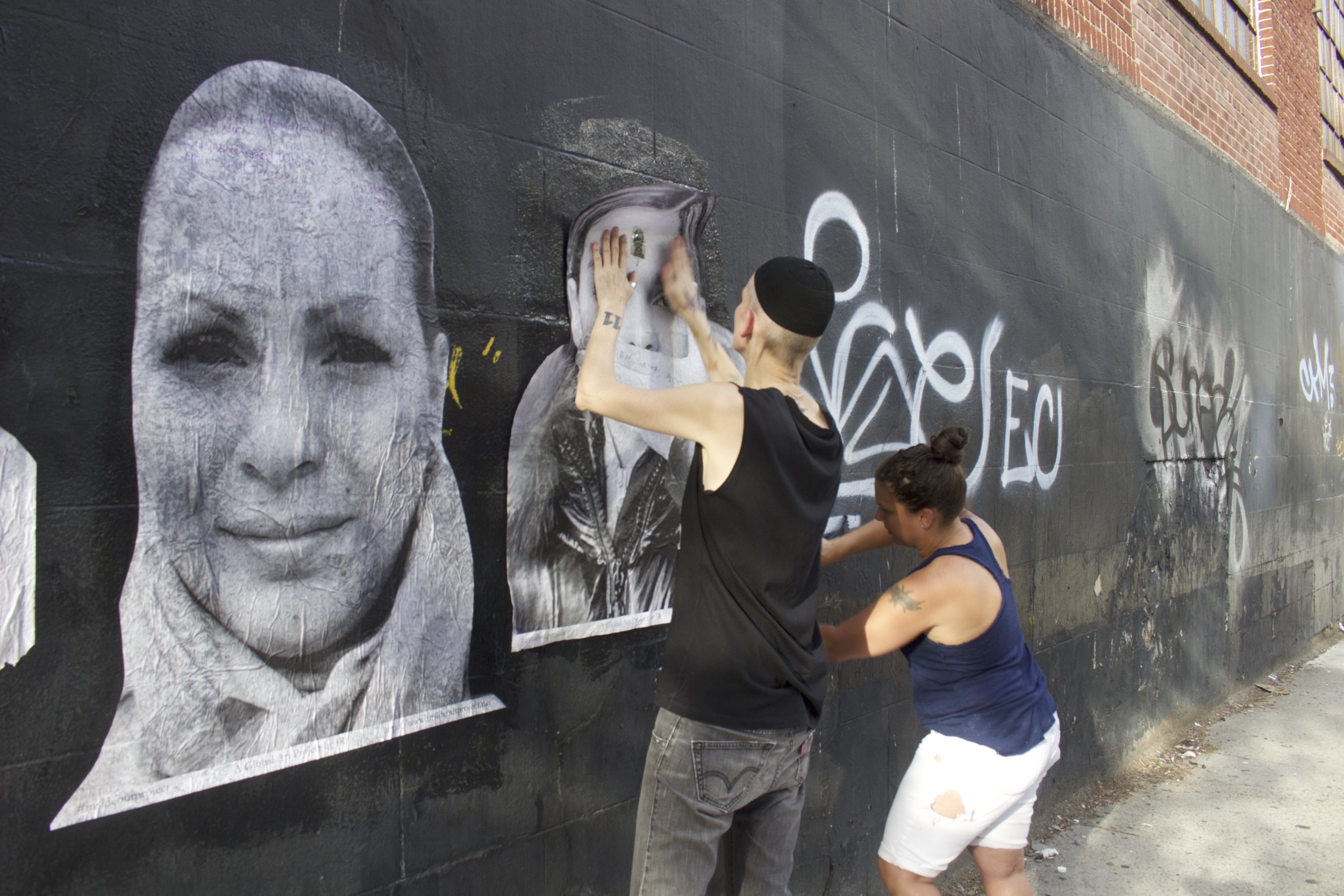 ART BY WOMEN FOR WOMEN
The Changing Room 11 Founder and our team members hosted and evening of exquisite art to benefit our mission of restoring female victims of violence and abuse to a life worth living, working with Art and Dance/Movement Therapies at Cecilia De Torres Gallery
A bIG THANK YOU TO ALL WHO MADE OUR FIRST ANNUAL BENEFIT POSSIBLE
Our special guest Agnes Gund presented the first honoree of our Maya Angelou Award, Violy McCausland Seve with the award at an art event depicting the core of our program. Each artist represented one of our programs 11 Challenges.
Artists: Amelie Chabannes, Joslyn DeFreece, Janee Hindman, Francesca Galliani, Miguel Angel Guzman, Coco Rocca, Heather Johnson, Anna di Maggio, Max Blagg, Kate Vargas, Segal Yehudai.
Catering: Pascale Fernandez
Video: Creative Synergy Media